FREE shipping for orders over $60!
Enjoy a Cup of Coffee On Us!
Join the Steamboat Coffee Club and never run out of coffee again.
Oh, and did we mention that new members get their first bag of coffee FREE?
1.
Pick Your Blend
Bold or mellow? What's your flavor? don't worry you can change it anytime.
2.
Give Us Your Info
Do you enjoy an occasional cup or need it every hour on the hour? Tell us how often to send it and where to.
3.
Get Your FREE Bag
Try our coffee for free! Pick any blend you want and we will send your first bag for free.
4.
Sit Back and Enjoy
We will take care of the rest. You worry about shredding, we'll make sure you have all the coffee you need.
So What Are The Perks?
(besides being part of the chillest coffee club out there)
New members get their first bag of coffee free
15% off ALL subscription purchases
Enjoy freshly roasted beans weekly, bi-weekly, or monthly delivered directly to your door
Easy system to change your blend and frequency whenever you want
Free to cancel anytime
Exclusive perks! Special deals and swag for subscribers only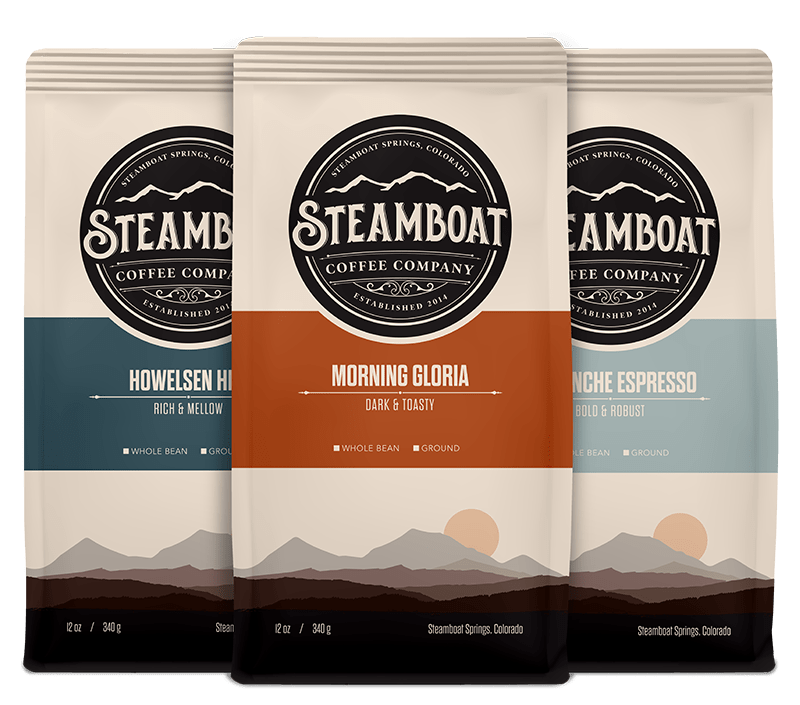 It's Simple
Just enter your email and we will send you a promo code to get your first 12oz bag of coffee free when you sign up for a subscription!
*Limit one bag per household